winter entertainment in Canada
Winter Entertainment in Canada
It is certainly an inescapable reality for people to live in a cold-freezing country. As an example, in Canada, the temperature could drop to its lowest point in some cities. What really matters most is how you deal with it. While some prefer to relocate to warmer environments to escape the freezing cold, others refer to staying indoors and doing alternative ways to escape numbing temperatures.
The absence of sunlight in the winter months drops our vitamin D levels. Being cautious and embracing winter activities is the key to taking pleasure in the cold weather. In addition, winter gives great family evening vibes as well as hot beverage moments. There are loads of outdoor activities that create fun memories and togetherness.
Living in a cold environment requires adapting to temperature and metabolism. So, in this article, we bring together the best winter entertainment that can be enjoyed for the whole winter time.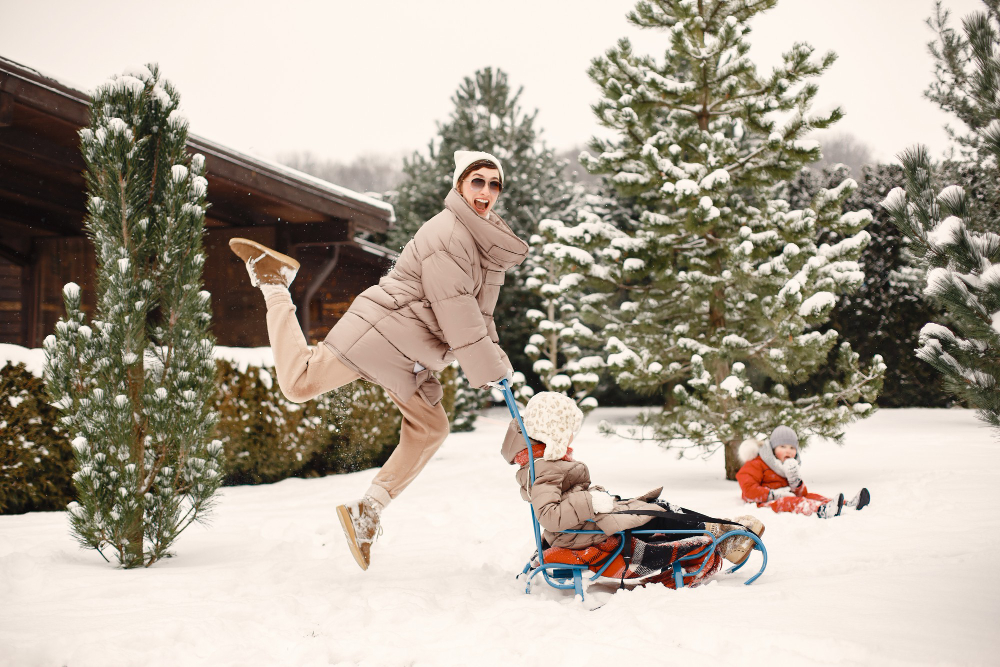 Building a snowman
One of the most popular winter activities is building a snowman. It encourages fun and togetherness. Also, the spirit of team effort achieves the best result. This activity only needs a carrot, sticks, and rocks. Show your creativity by decorating the snowman with trendy winter clothing and fun accessories. Above all, choose a spacious area and the right amount of snow.
To start, gather and scoop a small amount of snow and make a snowball. Once you achieve its shape, it's now time to build a snowman. Form three snowballs, in small, medium, and large sizes, and stack them up. The more it is wet and sticky, the better the outcome. Although building a snowman is a fun-filled activity, be prepared for the rolling of giant snowballs. You'll definitely find yourself in workout mode here!
Tubing and sledding
Other outdoor activities that promote not only fun but exercise are tubing, sledding, and tobogganing. These activities make use of your gravity and indeed, burn out calories. A tubing pull uses a large inflatable round tube to slide you down. You'll have more fun on a steeper and higher slope by sitting down and holding tight. On the other hand, sledding makes use of brakes by dipping your hands. You need good quality safety handles in this activity.
Another activity similar to tubing and sledding is tobogganing. This activity involves slopes and artificially covered chutes, and sleds known as toboggans. This one's ideal for families as it carries one or more people down a hill or slope. A toboggan can either be the traditional one, which uses parallel wood slats, or a modern type made up of wood or plastic.
Snowmobiling
If you're into physical workouts requiring strength and flexibility, snowmobiling is a perfect choice. Snowmobiling or skidooing is the best workout to explore the wilderness. In addition, it provides much fun and easy way to get natural lighting and exercise. Although snowmobiling offers fewer challenges physically, it promotes family leisure time in the snow.
Ice fishing
This traditional winter activity in Canada is still one of the most preferred leisure activities. Here, anglers can discover different species of fish. Indeed, you will be hooked to different equipment and techniques as you wait for your catch. Likewise, ice fishing makes you active and healthy as it allows you to burn thousands of calories. Others even spend time on a frozen lake and set up tents with heaters and beds waiting for various fishes. Winter camping goes hand-in-hand with this activity. Indeed, it's going to be fun and exciting!
As a rule
Winters don't have to be dull and depressing. With the snow, ice, games, and entertainment, you'll definitely find delight. All you have to do is pack your winter gear and make the most out of it. It's time to put on your winter clothes and reap the benefit of the cold. Above all, it will let you stay fit at all costs!