Snowboarding in Canada
A popular winter sport, snowboarding is an activity that millions of people around the world have enjoyed for decades. It provides a unique and exciting experience, especially during winter for both professional indulgers and newbies.
This page will give you a quick tour of snowboarding. We'll walk you through the basics of this amazing activity. We can also help you find the finest spots to snowboard in Canada. So grab your board and brace for an unforgettable adventure!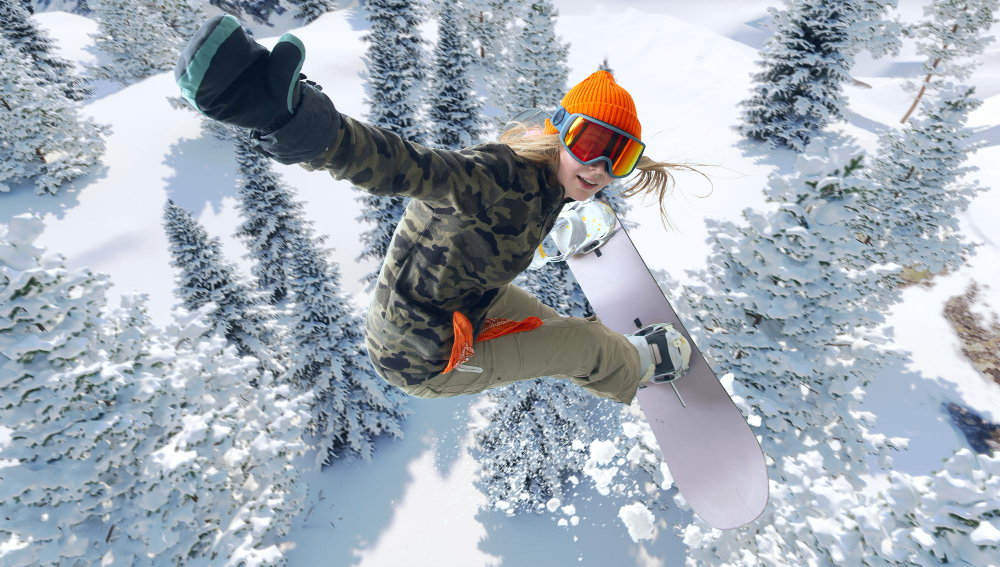 What is Snowboarding?
Snowboarding involves sliding down a snowy hill while standing on a special board with straps attached to your feet. It's a combination of skateboarding, surfing, and skiing.
In the 1920s, people began snowboarding by tying wooden planks to their feet. That thing changed when American inventor Sherman Poppen created a snowboard for his daughters in the 1960s. He did this by connecting two skis which later on became known as snurfer.
Snowboarding became a popular sport loved by many people all over the world. It was even designated as an Olympic sport in 1998.
There are various types of snowboarding, and we'll walk you through each of them.
Freeriding
This entails riding anywhere on the mountain and performing tricks and jumps on natural terrain.
Freestyle
This type involves doing tricks and jumps in terrain parks, the backcountry, or urban settings. Riding on features present in urban surroundings, such as handrails, ledges, and walls are known as urban riding.
Half Pipe
In this type of snowboarding, riders execute tricks at a faster speed in a U-shaped snow feature.
Boardercross/Race
It is a race that has a series of jumps and gates. This form of snowboarding, associated with ski racing and challenges, attracts younger riders.
A Guide to Snowboarding in Canada
Canada is a famous snowboarding getaway. It is popular for its gorgeous alpine sceneries, world-class amenities, and welcoming residents. Here is a quick guide to snowboarding in Canada:
Snowboarding in Canada includes a wide range of terrain, i.e., from untamed ranges to modest ski hills.
British Columbia is home to some top ski resorts and backcountry skiing in the world. This includes Whistler Blackcomb, which is well-known for its proximity to Vancouver.
Alberta is recognized for its lower temperatures and the famous Banff resorts of Mt. Norquay, Lake Louise, and Sunshine Village.
Other excellent resorts are Jasper's Marmot Basin, Castle Mountain, Mont Tremblant, and Blue Mountain.
Winter lasts from November to April. However, some resorts remain open until May or even all summer.
The cost of snowboarding in Canada varies according to the resort. Whistler is the most expensive but has world-class facilities, whereas, other resorts provide a richer experience.
Best Places & Resorts
When it comes to snowboarding in Canada, not all resorts are equal. Look for destinations with unique features that cater to snowboarders. You should look at nearby snow parks, contemporary lifts, and easy access to eateries and coffee shops. Numerous snowboard rental options are important factors to consider.
Here are some of Canada's greatest snowboarding resorts. Let's have a look.
Whistler
This is a famous resort, and one of the greatest according to snowboarders of all levels. Whistler offers spectacular views, consistent snowfall, and a vibrant atmosphere.
Banff and Lake Louise
These are snowboarders' dream destinations, with three world-class resorts, breathtaking views, and amazing runs. Keep in mind that the resorts are somewhat far apart and need a long travel journey from Banff town.
Big White
This is a family-friendly resort with convenient ski-in/ski-out access and a variety of restaurants, pubs, cafés, and shopping. It's an excellent choice for young children and beginners.
Jasper
Renowned for its beautiful views and laid-back feel, Jasper offers various terrain and is an excellent choice for anyone seeking a little adventure.
Canada provides something for everyone, whether you want steep and difficult terrain or calm slopes for beginners. So grab your snowboard, pack your bags, and prepare for an incredible snowboarding experience in Canada!