Ice Skating
Are your razor-sharp skates ready to graze the ice? As one of the well-known winter sports, individuals of all ages greatly enjoy ice skating. It's both a competitive sport and a leisure activity. It is a sport that can develop your balance, joint flexibility, leg muscle, and strength. Truly amazing for your body.
Ice skating originated in Scandinavia 4,000 years ago. Back then, it was not only a form of sport and pastime. It was also a means of travel during winter.
Unearthed ancient skates made from the tibia of an animal stemmed from the Bronze Age. No matter how the skates are made, they operated based on the same principle. When one travels across the ice, it somehow melts the ice.
The layer of water formed makes the skates glide effortlessly. So, by altering the material and form of the boot and blade, you can change its speed and function. This innovation gave birth to other related sports, such as figure skating and speed skating.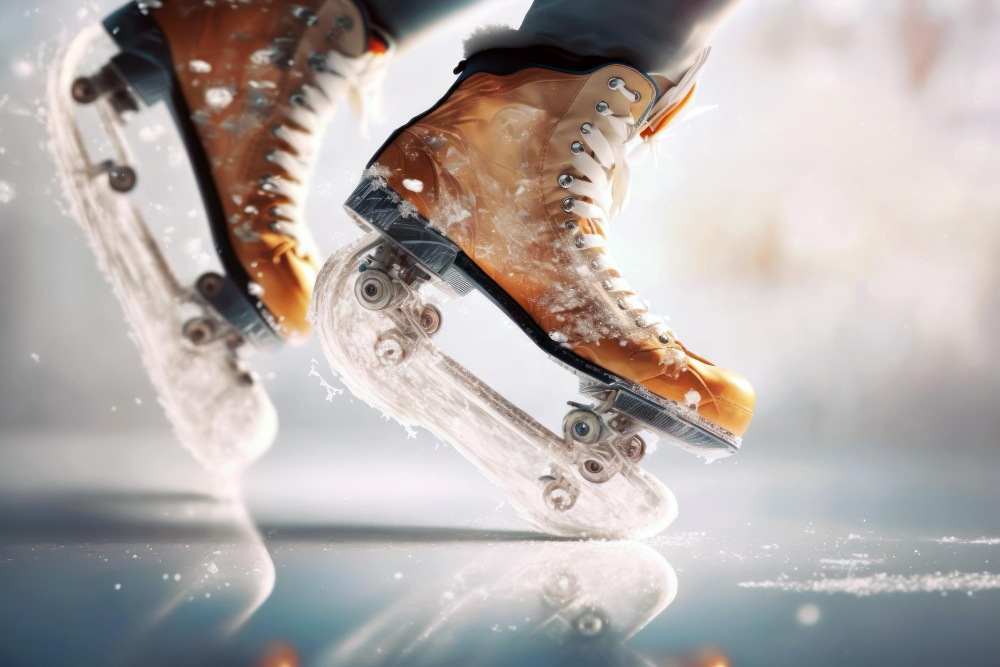 Ice skating can take your breath away figuratively and literally!
Skate Canada
Being a very popular sport in Canada, it's no wonder that the country is the pioneer of the ice skating initiative. The first, largest, and leading figure skating non-profit organization is Skate Canada. Both the government and the Canadian Olympic Committee (COC) recognize it as the sanctioning body in the field of figure skating.
Moreover, its mission is to unceasingly create as many sports champions for the country. This is through the delivery of high calibre skating programs. Its vision is to bring skating closer to the people.
It also aims to galvanize them to experience the magic of skating. This is one organization that would go beyond the extra mile as it desires to have a nation of skaters. May it be for competition or even for relaxation.
Figure Skating
Performed alone or in pairs, figure skating is a sport in which ice skaters exhibit various body movements done elegantly. Skaters form a pattern or figures as they glide on the ice, thus its name. Also, its has 4 disciplines: freestyle, in pairs, synchronized team, and ice dance. Because of its grace and style, figure skating has this certain amour that captivates the interest of many sports enthusiasts. Hence, becoming one of the top-billed winter sports.
Skate Canada offers aspiring athletes the best figure skating curriculum with its STAR 1-5 program. It also offers the STAR 6-Gold which is a more advanced program. This is for those who passed the previous curriculum with flying colours. Skate Canada was able to produce acclaimed world champions in different divisions. Canada currently has a total of 29 Olympic medals.
Speed Skating
A more competitive form of ice skating is what's known as speed skating. Skaters race on the ice toward the finish line in various lengths and courses. It originated in the Netherlands in the thirteenth century. However, it was only in 1924 that the Winter Olympics held the first-ever speed skating event. Types of speed skating include long track, short track, and marathon.
Canada was most successful in winning the Olympics in long-track speed skating. It won 37 medals overall. Its first taste of triumph was in 1932 when it won its first 5 medals. Also, it was only in 1992 that the Olympics introduced short-track speed skating. As its second most victorious winter sport, Canada secured 33 Olympic medals as of this writing.
Breathtaking Places to Go Ice Skating
Canada has the most stunning and magnificent venues for ice skating. All due to its geographic location. Our top list consists of:
Adventure Skating Loop
Lake Windermere Whiteway
The Lake Louise
Echo Valley Provincial Park
Nestaweya River Trail
Rideau Canal
Arrowhead Provincial Park
Parc Nature Eco-Odyssée Skating Maze
These real-life winter wonderlands are the must-visits for all locals and tourists. Certainly, the best way to experience ice skating. Gliding across the ice has never been this magical!